It's probably pretty obvious that our team at Bishop's Cellar loves wine. What may not be so obvious is that many also love scary movies. So when Halloween rolls around, our team break out their favourite scary movies and find a nice bottle of wine to pair alongside the screams and spooky silences. Make sure your glass isn't too full or your couch may look like a scene from one of these movies when you jump with fright.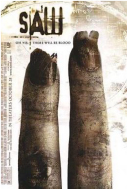 Jason MacPhee
Movie: Saw II
Pairing: Marcobarba Barbabianca
"Its rare the sequel is better than the original."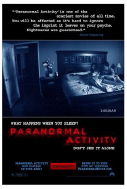 Leslie
Movie: Paranormal Activity
Pairing: Supernatural Sauvignon Blanc
"Enjoy this bright crisp New Zealand Natural wine with a bag of your favourite potato chips or Halloween snack while you watch and get spooked!"
Alanna
Movie: Dracula (1979)
Pairing: Seghesio Sonoma Zinfandel

"I remember watching this movie on Halloween as a kid in the 1980s and being spooked and entertained at the same time. Maybe it was the excitement of Halloween, my love of dressing up or the fact that I had a pillowcase of chocolate and chips all to myself. Zins can be a bit over the top and hedonistic; big on fruit, spice and high alcohol. Halloween is the right occasion for being a little "extra"! Open a bottle of a rich and fruit forward red like Seghesio's Sonoma Zinfandel and turn on your favourite scary movie while you eat those chocolate bars you stole from your kids' Halloween haul."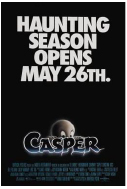 Kathryn
Movie: Casper (1995)
Pairing: Monsieur N Blanc
"I am not one for scary movies but I do have a soft spot for this friendly ghost! A great throwback to 90's special effects and classic humor that still holds up today. Enjoy with this ghostly white blend and some popcorn!"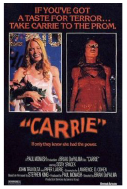 Genny
Movie: Carrie
Pairing: Lindeman's Kriek 750ml
"Hard to believe that I call myself a horror enthusiast and didn't see Carrie until this year. Nothing goes better with a weird and wonderful Stephen King classic than the crimson colour and tart funk of Lindeman's Oude Kriek! Best prom ever!"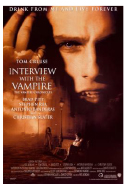 Gaby
Movie: Interview With The Vampire
Pairing: Monte Vigne Lambrusco
"Interview with a Vampire- one of those movies that when I was young I couldn't wait to watch. It had the "dreamy" Brad Pitt and Tom Cruise in it. Anyway the movie is a story of how a man became a vampire and lives throughout decades. One day he decides to tell his story to a reporter. The reason for my Lambrusco pairing is that this wine style like vampires have been around for a very long time! The wine is red, juicy, slightly effervescent and lively. Just what a vampire would drink to keep him going while not out on the hunt…"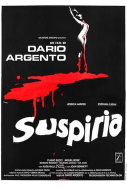 Stefan
Movie: Suspiria (1977)
Pairing: Gros Jean Torrette
"I feel Grosjean's Torrette and Dario Argento's "Suspiria" are an excellent spooky match for the Halloween season. This blood-red wine is technically Italian, though made very near the Swiss Alps and the Italian border with France…whereas the film is an Italian production, that is set in Germany…with an American lead actress and a host of international supporting actors…you see where I'm going here, right?"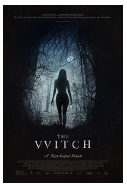 Cody
Movie: The VVitch
Pairing: Goats Do Roam White
"Aye, thou canst live deliciously with this white Rhone-style blend from South Africa! Thou shant taste of any butter in this crisp, aromatic wine but rather be ensorcelled by the lovely mixture of white flowers and fresh stone fruit."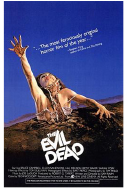 Jesse
Movie: The Evil Dead
Pairing: Rosewood Estate Night Moves
"What could go better with a cheesy 80's horror movie than a wine with a cheesy 80's looking label?! Seriously though both of these have a special place in my heart. Night Moves is one of my favourite wines and as good as any juicy Beaujolais and the original Evil Dead is the iconic movie that launched the career of the director who made everyone's favourite superhero movie Spiderman 3!…Yeah, the one where Tobey Maguire is dancing down the street."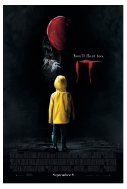 Matt
Movie: It (2017)
Pairing: Le Ballon Cabernet Sauvignon
"Don't be afraid, this easy drinking Cab is sure to calm you down from all the jump scares. Do you want a Balloon?"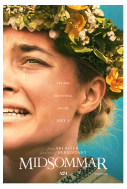 Keegan
Movie: Midsommar
Pairing: Big Flower Cabernet Franc
"This Cabernet Franc begins in open top fermentation, followed by pressing and barrel racking for malolactic fermentation, then aged for 11 months in French oak. Bursting with dark fruit, savoury herbs, spice and earthy undertones; This full bodied wine is the perfect bottle to crack before you dim the lights and start your choice of Horror Flick. I recommend watching Ari Asters's "Midsommar", for a beautiful and disturbing ride through a cultish summer festival… which may include more traditions and rituals than expected!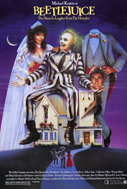 Kate
Movie: Beetlejuice
Pairing: Charles Smith Velvet Devil Merlot
Beetlejuice, beetlejuice, beetlejuice!
Slightly twisted and loads of fun, this Halloween classic pairs perfectly with a not serious, juicy Merlot.
??
Express Shipping!
For select shipping postal codes, this product may be eligible for Express Delivery! Click here to learn more.