Online ordering and seamless delivery for any occasion
Give gifts you know they'll love. Easy for you. Fun for them. Every time.
HERE'S WHAT'S AWESOME: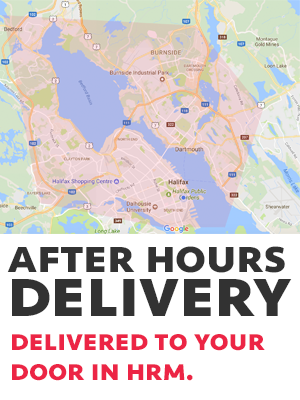 If your order is $150 or more, you'll receive FREE SHIPPING.
We offer delivery anywhere in Nova Scotia!
Order before Midnight on Wednesday, December 20 to guarantee arrival before Christmas. 
To send a gift to someone you care about: select "Ship to different address" at the checkout page, and we'll take care of your premium wine, beer, and spirits delivery. Let us know if you'd like a card included, or if you'd like us to keep the cost of the gift between us.
Sending the gift to somewhere in HRM? Select our special After Hours shipping to send your gift on a weeknight or Saturday afternoon.
IMPORTANT INFORMATION YOU NEED TO KNOW:
We can only ship within Nova Scotia. Due to current Canadian liquor control laws, product purchased on Bishopscellar.com can only be shipped within the province of Nova Scotia. Sorry, Alberta.
Identification. Any persons ordering or receiving a delivery of wine from bishopscellar.com must be 19 years of age. This means our delivery crews can't leave a package of wine on your porch or a box of bourbon hidden behind your garbage can. Most deliveries will happen during the day and all delivery personnel will ask for valid proof of identification prior to releasing any packages. Think that might be a problem? Consider sending the gift to an office or having the gift delivered when you know they will be home.
QUESTIONS? Email online@bishopscellar.com, reach out on Facebook & Twitter or call our order desk at 902. 405. 3931
(view more Delivery details here).