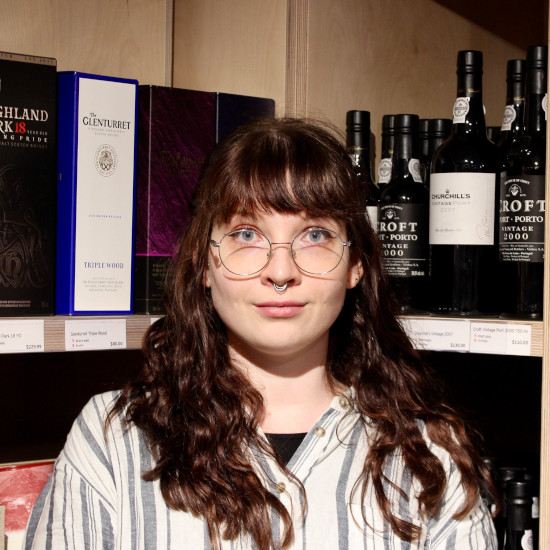 Ashley Yeomans
Customer Service Sales Associate
Ashley recently joined our team in 2022 and enjoys the experience of tasting our products and sharing that knowledge with our customers! With great customer service, Ashley's passion and curiosity of all things wine is growing.
Favourite grape or wine region?
Italy.
What song would you pick for karaoke?
Funkytown by Lipps Inc.
If you weren't selling wine at Bishop's Cellar, what would you be doing?
If I didn't work at Bishop's Cellar I would love to work at a library.