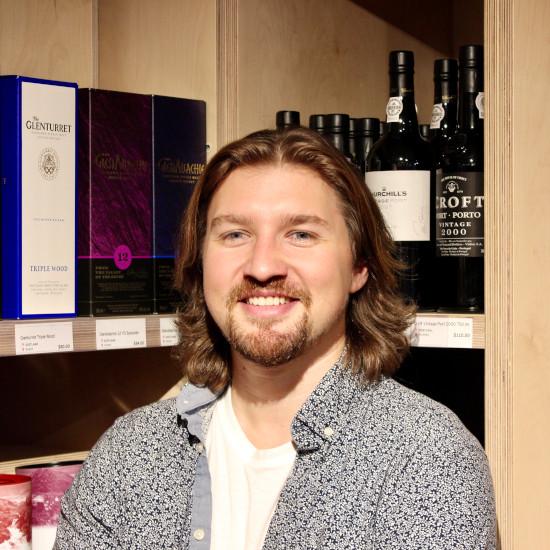 Liam Mastersmith
Customer Service Sales Associate
Liam has experience at his family's KIN Vineyards, working with some of Ontario's most northerly plantings of Pinot Noir and Chardonnay. After completing an accelerated Sommelier program at Algonquin College, Liam has hosted tasting events, guided tours, and been apart of every stage of the winemaking process at the winery. Joining the team in 2021, Liam brings all this as well as enthusiasm and positivity to Bishop's Cellar.
Favourite grape or wine region?
Pinot Noir!
Coffee or tea; what wakes you up in the morning? And how do you take it?

The Halifax traffic usually wakes me up in the morning, and after that, I need a coffee.
Share something personal; what is your favourite book, movie and/or song?
1938's The Adventures of Robin Hood with Errol Flynn.