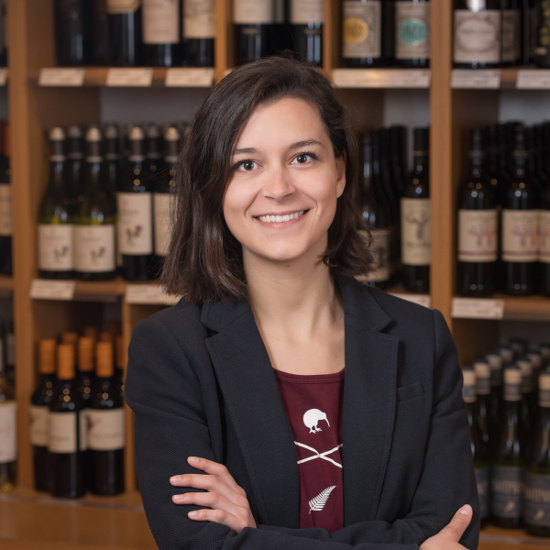 Liz Campbell
Retail Staff
Warm and friendly, Liz brings her enthusiasm, drive and customer focus to her retail position at Bishop's Cellar. Joining our team in the fall of 2018, she found her way to the wine industry from the restaurant industry where she worked front-of-house for several years. She was always interested in improving her product knowledge and wine service but really developed an appreciation for wine while working in New Zealand, where she was surrounded by vineyards and the tight-knit wine industry.
She says the people drew her to the wine business and the way it is so focused on the simple pleasures in life: enjoying good food and drink with family and friends. She's also fascinated about how wine, beer and spirits reveal so much about the world and allows her to learn new things every day.
Outside of the shop, Liz loves to stay active and travel. She's traveled and lived in Europe and Oceania- Brussels, Belgium and Wellington, New Zealand! Next time you're the shop, ask Liz about Loire Cabernet Franc and Otago Pinot Noir- those are her favourite wines these days.
Certifications: Liz has earned her WSET Level 1 & 2.