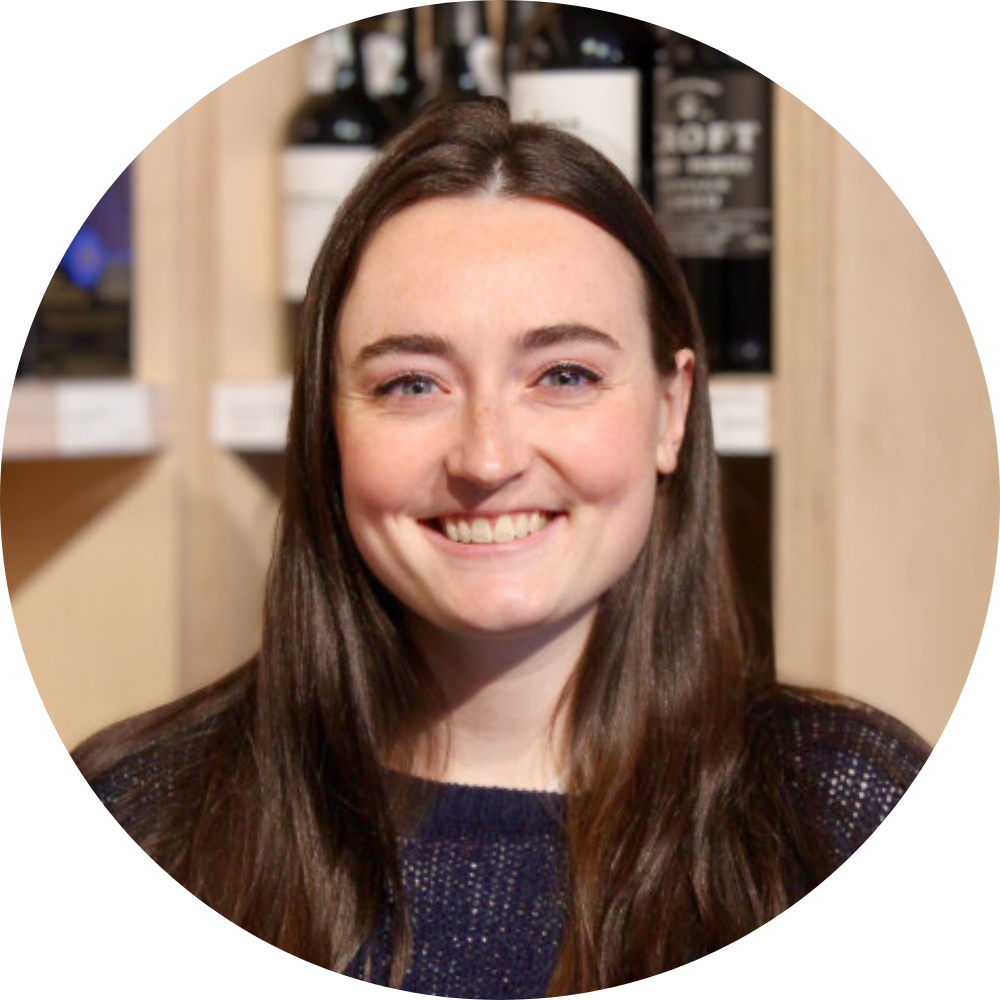 Rae Tilley
Retail Supervisor, Order Desk Associate
Rae received a Diploma in Cool Climate Winemaking and Viticulture from NSCC in Kentville and has achieved WSET Level 2– eagering awaiting the opportunity to enroll in WSET Level 3. Rae's first stint with Bishop's Cellar was in 2019; after two years at Luckett Vineyards, Rae returned in 2021. Bringing passion for everything wine, beer, and spirits, Rae also brings an impeccable taste for fashion.
Favourite grape or wine region?
South African Cabernet Franc!!
Favorite food? If you could eat one type of food (specific type of food like pizza or something broader like Korean, for example) for the rest of your life, what would it be?

My favourite food ever is hot dogs – toasted bun, mustard & sauerkraut!
If you weren't selling wine at Bishop's Cellar, what would you be doing?
Dream job would be either a NASCAR driver or the person who tests new Ben & Jerry ice cream flavours!