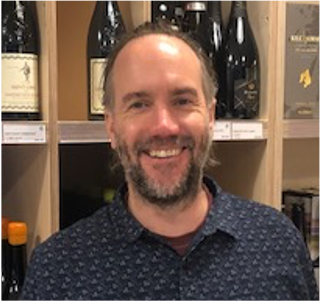 Sandy Gribbin's Picks
Gamay is the signature grape of Beaujolais, one whose reputation in the wine world has gone up and down and, as Decanter magazine points out, "carries with it an innate inferiority complex next to the red burgundy grape Pinot Noir." Having an inferiority complex attached to it alone seems to make Gamay a thoroughly Canadian option to make great wines. Ontario has long been making a case that it shines in their wines and Malivoire's 2019 Farmstead Gamay is a fine example of a friendly bottle to bring out for these in-between days, when it might be chilly but still sunny enough to justify the BBQ.
It was a tumultuous year in the vineyards of Niagara in the year 2019. Wet and cold to start, warm and damp into the summer, an early cold snap almost ruined the harvest. Malivoire's award-winning winemaker Shiraz Morrier took this as a challenge and came up with this unassuming bright, juicy vintage with an earthy finish. Cherry and raspberry notes, it is light and breezy with hints of peppery spiciness. Great value!
View Product