Bishop's Cellar is opening its first and only Local & Less Expensive Pop-up Boutique April 7 – 17th during renovations to our Bishop's Landing retail location.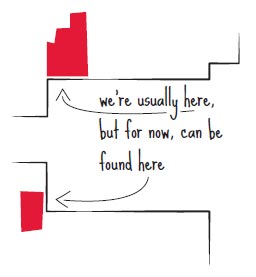 Located on the opposite side of the Bishop's Landing Piazza from where you would normally find Bishop's Cellar, the Local & Less Expensive Pop-up Boutique is showcasing value wines and incredible local picks, while providing customers with a fun, unique shopping experience while the cellar undergoes an extensive face lift.
Our Local & Less Expensive Pop Up shop will highlight an extensive selection of affordable wines under $25.00 and a wide range of Nova Scotian wines and beer. Did we mention there will also be OVER 20 products ON SALE!!
We're also changing things up a bit and organizing our pop-up boutique by style rather than country. Browse by Crisp & Clean Whites, Velvety & Smooth Reds, Full & Rich Whites and Big Bold Reds.
(Not to worry, those looking for special bottles or something for a great gift will also have a wide variety of Cellar Selections to choose from, ranging from White Burgundy to Napa Cabernet.)
Come visit us throughout the week as we have a full schedule of FREE tastings happening including:
Tuesday April 9th – Top Wines under $25.00 (4-7pm)
Wednesday April 10th – Wine and Chocolate Pairing featuring Sugah! (4-7 pm)
Thursday April 11th – Garrison Beer Tasting (4-7 pm)
Friday April 12th – Avondale Sky Tasting w/ Winemaker Ben Swetnam (4-7pm)
Saturday, April 13th- Product sampling for Katnook Shiraz & Chardonnay
Monday, April 15th- Stutz Cider Tasting
Tuesday, April 16th- Blomidon Estate Winery Tasting w/ Winemaker Simon Rafuse (4-6 pm)