2 Crows Jubilee Sour (473ml)
2 Crows Brewing Co. is the brainchild of husband and wife duo Mark and Kelly Huizink and brewer Jeremy Taylor. They brew modern beers with care and focus on quality. Their aim is to get people thinking about craftsmanship, where their beer is coming from and the various characteristics that make beer great.
Tasting Notes
Jubilee is a sour beer loaded with blackberry and apricot, and is a good buddy to our favourite, Jamboree.
Jammy, fruity, lush, thick and purple. Not sour sour, just kinda tart – it tastes pretty much just like some sorta smoothie, so it's bound to be healthy too.
Method
Featuring a base of Pilsner, wheat malt, raw wheat and a bit of flaked oats, with no hops in the boil. Soured with lacto plantarum, and fermented warm with Ebbengarden Kveik (not kettle soured, the lacto lives!). After fermentation, this beer was loaded with 440lbs of Blackberry puree and 270lbs of Apricot (per 2400l, so that's a lot of fruit…), and once the fruit sugars ferment out a bit it's dry hopped with a light amount of Bru-1.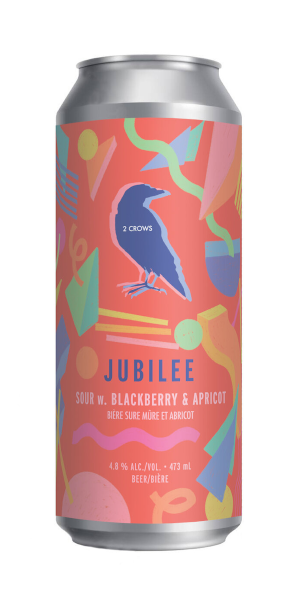 You may also like...