2 Crows Milosh Helles (473ml)
2 Crows Brewing Co. is the brainchild of husband and wife duo Mark and Kelly Huizink and brewer Jeremy Taylor. They brew modern beers with care and focus on quality. Their aim is to get people thinking about craftsmanship, where their beer is coming from, and the various characteristics that make beer great.
Tasting Notes
Malt driven aromas of freshly baked bread dough, water cracker, and bread crusts. Subtle floral and herbal notes from the German style hops. Crisp and smooth mouthfeel, with a snappy hop bitterness that's just present enough to balance the malt character. Helle beer is all about simple lager character, with extreme drinkability.

Method
2 Crows teamed up with a couple of their favourite maritime brewing ingredient producers to create Milosh, a Helles style lager.
Brewed with Pilsner malt that was grown and malted by PEI's Shoreline Malting, and hopped with 100% New Brunswick-grown hops from New Brunswick's Darlings Island Farmer.
Brewed using a low oxygen, multiple step mash, with Magnum, Ultra, and Tettnanger hops in mash, first wort, and late kettle additions. Fermented extra low and slow with a traditional German lager yeast, Krausened with fresh wort and active yeast, and lagered for a full 9 weeks.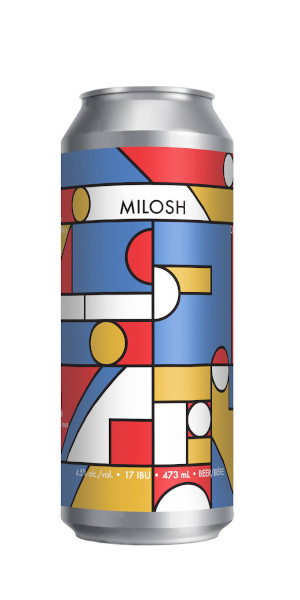 You may also like...