2 Crows x Bellwoods Birds & The Bells – NZ Pils (355ml)
2 Crows Brewing Co. is the brainchild of husband and wife duo Mark and Kelly Huizink and brewer Jeremy Taylor. They brew modern beers with care and focus on quality. Their aim is to get people thinking about craftsmanship, where their beer is coming from and the various characteristics that make beer great.
One of Canada's most prolific craft breweries to pop up in the last decade – Bellwoods continues to impress and amaze anyone who can get their hands on a bottle. Over the years they've gone from lineups around the block at their Ossington ave. location, to opening a second much larger brewery, complete with rows and rows of barrels for mixed fermentation and dark beer ageing. So far in the Canadian craft beer scene, not many other breweries have made as many waves as Bellwoods.
Tasting Notes
Ultra crisp, long lasting big foam, and not to mention those zippy tropical hop aromatics of stone fruit, lime, and apricot. Super light and clean texture with a smooth finish and natural carbonation.

4.4% abv
Method
Featuring a base of Harrington Pilsner from Shoreline Malting, this beer sees hops added 3 times – first mash-hopped, then wort hopped, and late hopped with Rakau and Moteuka, and fermented low and slow with Isar lager yeast. Krausened and dry hopped with an assertive amount of Motueka and Pacifica, and a bit of Rakau, then lagered for 5 weeks.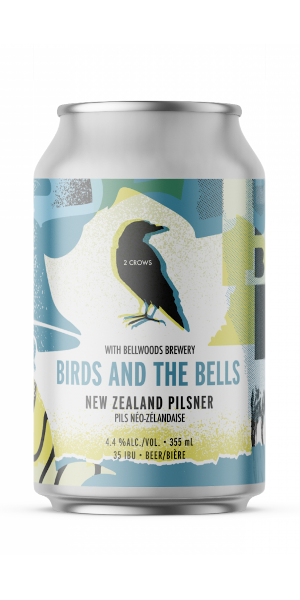 You may also like...