2 Crows x Indie Ale House – Harrington Rustic Lager (355ml)
2 Crows Brewing Co. is the brainchild of husband and wife duo Mark and Kelly Huizink and brewer Jeremy Taylor. They brew modern beers with care and focus on quality. Their aim is to get people thinking about craftsmanship, where their beer is coming from and the various characteristics that make beer great.
Indie Ale House in Toronto's Junction neighborhood has been established since 2012. Since that time they've gone on to assert themselves as one of the city's best brewpubs, and even in the last couple years expanding to a full sized brewery. Their range of styles goes from refreshing lagers, all the way to a full-fledged barrel program. And if you think that's impressive, wait till you try their fried chicken.
Tasting Notes
This lager is extra special, and everything you want to drink right now. Brewed in August with Toronto's incredible Indie Ale House, this beer features a base of Harrington pilsner malt (more on that later) and a bit of raw wheat, and is hopped lightly with Mandarina Bavaria and Diamant. Fermented extra low and slow with Isar Lager yeast out of Escarpment Labs, krausened, and lagered forever. Fresh bready malt is the star of the show in this beer, it is ultra crisp with subtle floral notes to it.
3.9% abv
Method
Brewed in August with the incredible Indie Ale House
The barley variety that was used for this is a special one. Harrington was the barley of choice for all malting, beginning in the mid 1980s until the late 90s or so, when it fell out of favour and was replaced by other barleys that would perform slightly better in the field.
The folks at Shoreline Malting felt that Harrington might still have some value, and wanted to explore if there were subtle flavour differences between current malting varieties like Bow + Cerveza and Harrington.
The trend in brewing recently has been to highlight the differences that different hops bring to the table. Most people know what Citra, Mosaic, and Cascade bring to a finished beer… But on the more subtle side of things, barley plays a big role in brewing, so to be able to explore what particular varieties bring to a beer is huge.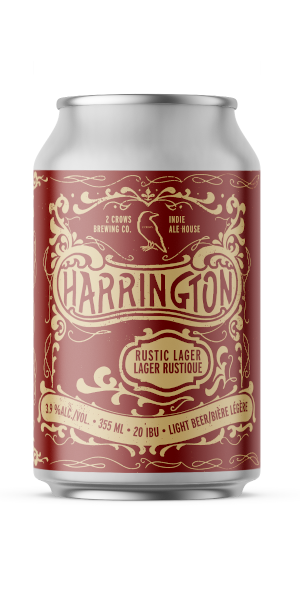 You may also like...