2 Crows X Woodcutters Brewing – Lonely Land Pilsner (473ml)
Tasting Notes

BitterCrisprefreshing
2 Crows Brewing Co. is the brainchild of husband and wife duo Mark and Kelly Huizink and brewer Jeremy Taylor. They brew modern beers with care and focus on quality. Their aim is to get people thinking about craftsmanship, where their beer is coming from and the various characteristics that make beer great.
Tasting Notes
Up front aromatics of a hoppy pale ale that lead into a light mouthfeel with the snappy crispiness of a Northern German Pils. Citrus, herbaceous notes, and grassy undertones lead the charge into a bone dry finish that's light and bitter.
Method
Scott Shailer from Woodcutters Brewing in the Yukon was visiting and the boys cooked up a nice West Coast Pilsner called Lonely Land. The name comes from the last few lines of the haunting and beautiful poem The Call of the Wild by the Bard of the Yukon himself, Robert Service.
The grain bill is simple with Pilsner and Wheat malt from Shoreline, and it has a delightfully eclectic mix of hops: Centennial, Mandarina Bavaria, Cashmere and Nelson Sauvin.  Not the usual types of hops found in a Pilsner, this adaptation would be considered a very modern take on the style, substituting the classic herbal, peppery, and floral hop aromas for more citrus and tropical notes.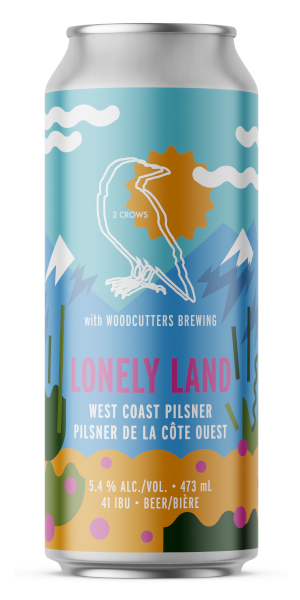 You may also like...