Amastuola Bialento Bianco (750ml)
Food Pairing

Soft CheeseGrilled FishRisotto
Amastuola is situated on a plateau, 210 meters above sea level, near Crispiano in the Puglia region of Southwest Italy. It is surrounded by about 170 hectares of land, mostly planted in vineyards with olive trees and stone walls. The farm itself has been an agricultural center since the fifteenth century, as evidenced by decades of archaeological investigations carried out on its land. The vineyards benefit from a microclimate that favours organic farming and the precious minerals and nutrients of the terroir give the wines a very special aroma. Amastuola wine is 100% EU Certified Organic from 2012.
Tasting Notes
This is a fresh and easy drinking southern Italian white wine; suitable to accompany aperitifs, raw seafood, risottos, white meats and fresh cheeses. This organic wine has delicate and captivating aromatics; lightly floral with hints of pear, citrus and wild herbs on the nose and palate.
Method
It is a blend of 75% Malvasia and 25% Fiano grapes harvested at night to preserve freshness.  The grapes are destemmed, gently pressed and fermented in stainless steel.  The wine rests for a period in stainless steel tanks and undergoes light micro-oxygenation.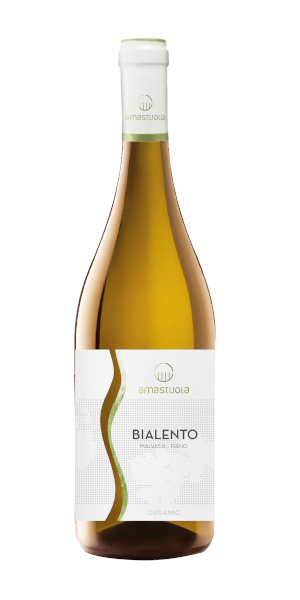 You may also like...