With its roots in San Francisco dating back to 1896, Anchor Brewing was originally founded by German brewer Ernst F. Baruth. Over the next 100+ years, the brewery saw its many ups and downs; ranging from the untimely death of the original founder to prohibition to financial duress. Despite these tumultuous times, Anchor Brewing continues to operate today as one of America's most iconic craft breweries.
Tasting Notes
The beer that started a movement. Anchor Steam is oddly a Lager fermented at warmer temperatures to create some fruity esters common in Ale fermentation. It's then lagered for several weeks at cold temperatures to develop a super clean, and smooth mouthfeel. Use of a little amber malt creates complex toasty qualities, while the Northern Brewer hops add a subtle aroma of woodsy mint. This beer is exceptionally well made, and has been a staple in brew-master fridges for decades.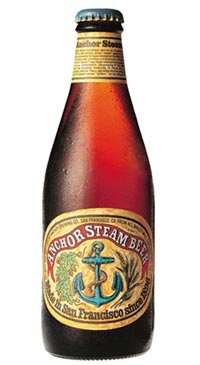 You may also like...