Antica Torino Vermut di Torino (750ml)
Tasting Notes

Dried fruitSpicesweet

Glassware

Double Rocks Glass
Antica Torino is the brainchild and longtime passion project of Liguria-based wine/spirits huntsman Vittorio Zoppi and Umbrian wine maker Filippo Antonelli. Vito's love and eventual business venture began like many others, as a child, surrounded by the time honored tradition of the people and the place. Vittorio Zoppi and Filippo Antonelli founded the Antica Torino company to produce and rediscover traditional Piedmontese aromatized wines, liqueurs, and spirits; creating new recipes that are inspired by traditional ones.
Tasting Notes
Antica Torino Vermut has a unique rootbeer-like aroma with saffron, ginseng, liquorice, prunes, orange peel and cinnamon. The palate is deep and assertive with a resurgence of spices from the nose matched with deep dark fruit and considerable gentian bitterness that leads to a bitter-sweet chocolate orange finish that leaves you longing for another sip.
Method
This Vermouth is a blend of herbs and botanicals that include wormwood, rhubarb, gentian, vanilla bean, rosemary, thyme, oregano, bay leaves, ginger. The base wine is made up of Bombino, Trebbiano, Freisa, Moscato grapes then fortified with a neutral wheat spirit and sweetened with carmelized beet sugar.  No colorants, clarifying agents or preservatives are added before bottling at 18% alcohol by volume.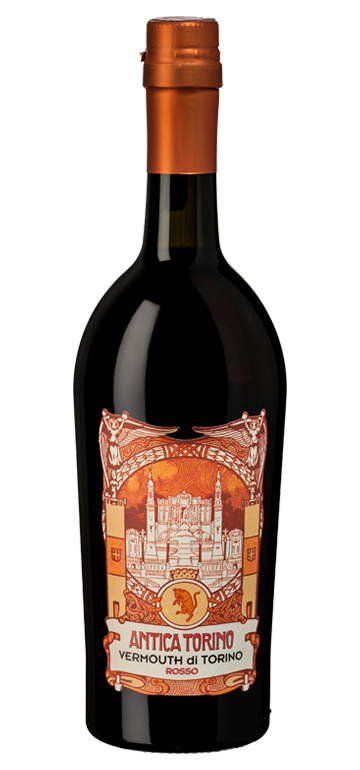 You may also like...
Express Shipping!
For select shipping postal codes, this product may be eligible for Express Delivery! Click here to learn more.