Antonelli Sagrantino Montefalco (750ml)
Food Pairing

CheeseGameRed Meat
Antonelli is a winemaking and farming state with over 170 hectares located withing Montefalco's DOCG winemaking area. The Antonelli family is committed to caring for their land, they practice organic viticulture, and has always been attentive to the quality of their products. They create authentic wines of great drinkability. They lean towards gentle extraction and moderate use of wood to focus on elegance rather than blunt power in their wines.
Tasting Notes
The traditional wine of Montefalco, made exclusively from Sagrantino grapes, vines grown for centuries on the slopes of the Umbrian hills characterised by great structure and longevity. In the glassm intense ruby red in colour. The nose is rich and powerful, ethereal and very complex. Notes of fruit and aromatic herbs, featuring citrus, cherry, wild berry, mint and oregano. On the palate this wine is very structured, with firm and persistent tannins. A wine that is best expressed with a long bottle ageing. Sagrantino generally reaches full maturity after 10-15 years from the harvest and is able to bottle age for more than 30 years.
Enjoy this with grilled and roast meats, stewed red meats, game and mature hard cheeses.
Method
100% Sagrantino grown on hills between 300 and 400 m above sea level with southern and southwesterly exposure.   The grapes are hand harvested the second week in October and fermented using gravity fed tanks.  The juice stays in contact with the skins for 25-40 days and the wine is naturally clarified, not filtered.  Wood ageing is always necessary to soften Sagrantino's impressive tannins; this wine ages for a 6 month period in lightly toasted 500L barrels before moving to 25hL barrels to rest for another 18 months, finally the wine settles in glass lined cement vats for 12 months and bottle aged for another 12 months before release.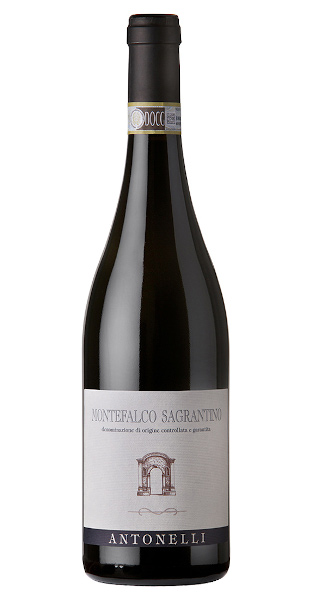 You may also like...