Astrolabe Durvillea Sauvignon Blanc (750ml)
Farming Method

ConventionalMost products with this label come from producers who do their best to avoid any intervention at all but it's possible that some of the aforementioned preventative measures and additions are deemed necessary. Learn More

Food Pairing

Green saladsPad ThaiSeafood
An astrolabe is an ancient astronomical instrument that was used to make a diverse range of calculations. Its name translates as 'star-taker'. A mariner's astrolabe, modified for use upon a ship, was used by early navigators to determine latitude by measuring the altitude of a celestial object. French explorer Dumont d'Urville charted the Marlborough coast in 1827 aboard a ship named L'Astrolabe. When career winemaker Simon Waghorn wanted to start his own label in 1996, he chose the name Astrolabe because of the historic ties with Marlborough, and he liked the connotations of exploration and discovery.
Simon choose to live and work in Marlborough because he believes the grapes are the best in the world. He enjoys working with diverse terroir of Marlborough's sub-regions to capture the intensity and brightness of the fruit and craft complex, individual wines.
All grapes are sourced from ten families who live on their land and farm sustainably. These are long established and close relationships to dedicated growers who understand the rhythms of the land and know how to grow grapes that express the terroir. These sites are spread across the Marlborough sub-regions, giving a diversity of soil profile and mesoclimate. Each vineyard was chosen for the distinctive flavour it produces.
Tasting Notes
Gooseberries, white and black currants, lime peel and grapefruit on the nose. Medium-bodied with lime, gooseberry and citrus flavours, minerally texture and a long crisp finish. Enjoy with leafy summer salads, fresh oysters and seafood of all types. Pairs well with dishes with aromatic herbs like mint and coriander.
Method
100% Sauvignon Blanc grown by the Hammond, Trolove, Wilson, Jones, Halliday and van Asch families in the sub-regions of  Wairau Valley, Kēkerengū,  Awatere Valley of Marlborough.  The grapes grow on free-draining stony, silty loam, with some vineyards having clay or limestone content.  The fruit was machine harvested in cool evening conditions, de-stemmed and lightly pressed with minimal skin contact. Clear, cold settled juice was fermented in stainless steel vats at low temperatures, using neutral wine yeast strains to allow the powerful fruit flavours to come through.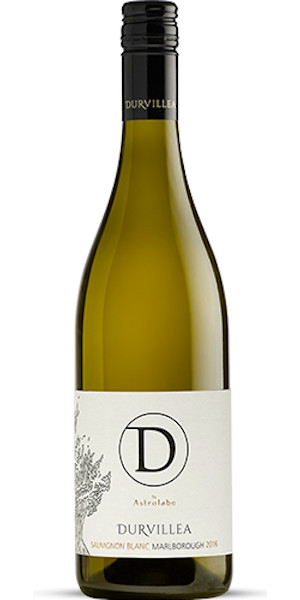 You may also like...
Express Shipping!
For select shipping postal codes, this product may be eligible for Express Delivery! Click here to learn more.