Athletic Brewing – Free Wave Non-Alc Hazy IPA 6pk (2130ml)
Beer Category

Hoppy BeerNon-Alcoholic

Beer Style

New England IPALeans heavily on late, dry hopping techniques to deliver a bursting juicy, tropical hop experience. Learn More

Tasting Notes

BalancedJuicyOrchard Fruit
Athletic Brewing Co. is a non-alcoholic beer company dedicated to making great-tasting craft beer, without compromise. Their lineup of styles lets you enjoy the taste and experience of refreshing craft beer without sacrificing your performance, passions, health, or good taste. They're fit for all times, made for all palates, and enjoyed by anyone who loves a great beer.
Athletic Brewing has quickly become one of the most influential, recognizable, and award winning non-alcoholic breweries in North America. Some of their beers have even won international awards, beating out hundreds of other beers with alcohol!
Tasting Notes
A soft and hazy wheat body let the copious amounts of Amarillo, Mosaic and Chinook Hops explode with their juicy, floral and citrusy character.
Method
This isn't your traditional watery, and sweet non-alcoholic beer. Using an innovative and proprietary method of brewing beer without alcohol, Athletic Brewing has created a lineup of non-alcoholic craft beers that doesn't compromise on taste.
Amarillo, Mosaic and Chinook Hops provide ample aromas and flavours of stone fruits, citrus fruits, and herbal notes all throughout the beer. This beer also is dry-hopped, a process where hops are added late in the brewing process, this gives the beer added aromatics and hop flavour.
70 calories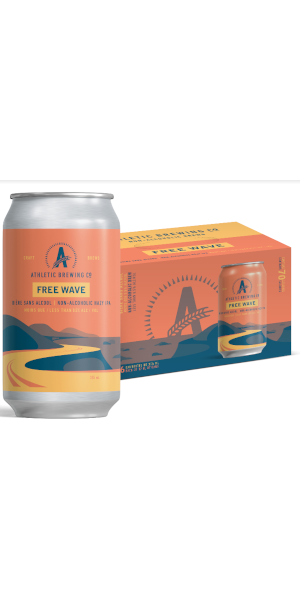 You may also like...