Avondale Sky Tidal Bay (750ml)
Sub-Region

Annapolis Valley

Food Pairing

Cold SaladsSeafood
The vineyards of Avondale Sky are located on gentle southern slopes on the Avon Peninsula. Avondale Sky officially opened its doors as a winery in October of 2011. Stuart Creaser and Lorraine Vassalo bought the former St. Matthews church for $1.67, the same price the congregation paid for the building in 1844. In May 2011, the Carpenter Gothic-style building was lifted off its foundation and transported down the coast atop a car ferry. Today the former church is the retail shop at Avondale Sky. Many of the other buildings on the site have been re-purposed as well. Winemaker, Ben Swetnam, a Nova Scotian who graduated from the Niagara College Winery and Viticulture program is the winemaker and he crafts wines for a broad range of palates.
Tasting Notes
The palate is soft yet crisp, with a subtle sweetness balanced by zippy acidity. The finish shows peach and citrus, with a hint of spice, and lingering minerality.
Method
This wine is a blend of six separate ferments.  A complex combination of different yeasts, fermentation vessels, terroirs, and of course different varieties were used to build as much character into this wine as possible. 
Grapes: 53% L'Acadie Blanc, 22% Vidal, 18% Geisenheim 318, and 7% Ortega.
To earn the Tidal Bay designation, all wines must follow a strict set of technical standards that are enforced throughout the winemaking process- from growing to bottling and more.
These standards were created by a committee of winemakers, sommeliers and wine experts.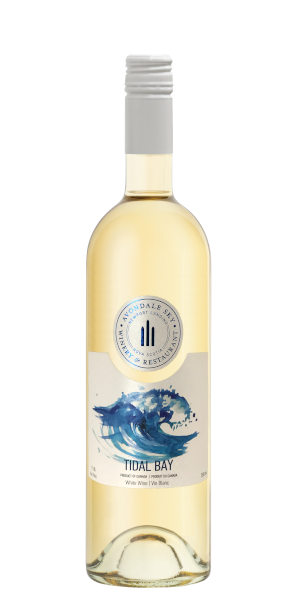 You may also like...