Ayinger Celebrator Doppelbock (330ml)
Ayinger Brewery has a long-standing reputation for excellence in beer and hospitality. Although Ayinger was founded in a picturesque village 25 kilometers from Munich in 1878, the site of the Ayinger Gasthaus Brewery Hotel has been one of Bavaria's most famous restaurants for more than 500 years.
In the shadow of the Alps, nestled in the 1200 year-old village of Aying (pronounced eye-ing), Brauerei Aying produces 12 different styles of beers, more than most of the larger German breweries. The Ayinger Brewery has been owned and operated by the same family since 1878 and represents one of the most pleasant and interesting small breweries which are typical of Europe. Brewing good beer is the premier duty of Aying, and people come from all over the world to sample the brews.
Tasting Notes
A Doppelbock that needs no introduction to anyone even remotely acquainted with German beer. This earthy and brooding beer is world renowned, with its rich malt notes of bitter chocolate, brown bread, molasses, hazelnut, and dark rye bread. A rich, dark elixir with cascading layers of malt complexity balanced by elegant hops. Notes of toffee, caramel, graceful dark-malt roastiness, and the essence of barley. Lager fermentation leads to clean flavors and pinpoint conditioning. Semi-dry finish.
Method
Bock is a family of German lagers with an above average alcohol content, and are usually the most mat forward of all German styes, the exception would be Maibock, or Helles Bock.

Doppelbocks (doube bock) are stronger than Dunkel Bocks (dark bocks), normally with an alcohol range of 7%-10%, and feature Munich and Vienna malts, along with traditional German-style hops. Dopplebocks are also usually fermented and lagered the longest of all lagers to create an exceptionally smooth mouthfeel.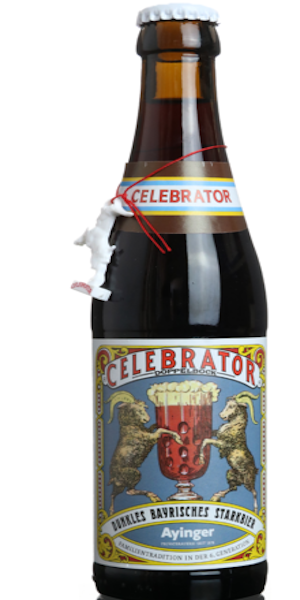 You may also like...