Bad Apple Mosaic DIPA (473ml)
The award winning Bad Apple brewery is located in Somerset, Nova Scotia and produces an impressive number of beers for it's small size. Most of which you'll find on draught dotted all over the province, but sometimes you'll see cans of Mosaic DIPA, Boxcutter IPA, and a few of their one off Ciders. Most known for the super hop forward styles – be sure to check them out!
Tasting Notes
Packed with dank resinous American hops that burst with citrus peel, and pine resin aromas. The flavour is full bodied with intense citrus notes and a finish that is assertively bitter but balanced by a firm toasted malt backbone, with a long aftertaste.
Method
This beer is brewed using mostly Mosaic hops, a staple in the American craft brewing scene for hop forward styles. Mosaic hops are known for some of the most pungent aromas of mango, pine, citrus, herbs, and tropical and stone fruit. Brewed as a Double IPA, this beer has an elevated alcohol content of around 8%, which requires more bitterness, and dry hopping to counteract the alcohol warmth.
Brewed in honour of all families affected by Down syndrome and Mosaic Down syndrome, which accounts for 2-4% of all cases.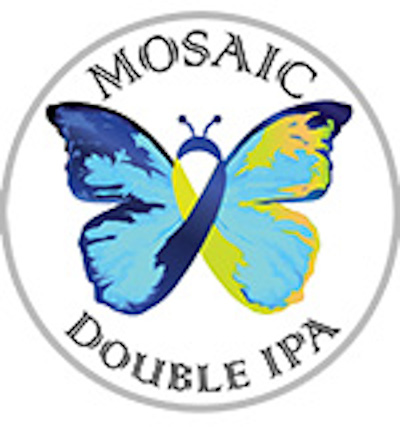 You may also like...