Banished – An Elaborate Series Of Mirrors American Lager (473ml)
Beer Style

Pale LagerBrewed with only pale malt for delicate malt flavours, and subtly balanced with European hop varieties that offer herbal, floral, and some spice character. Learn More

Tasting Notes

CrispMaltySmooth
After any iterations and countless hours of planning, Banished Brewing opened their doors in early 2022 and have quickly established themselves as one of Newfoundland's most sought-after breweries. Their goal is to contribute to and enhance the craft beer community, create products that will evolve with their education and abilities, build a brand focused on quality, represent the arts, and have as much fun as possible along the way. With quality recipes, and label artwork done by Halifax's own Paul Hammond, these delicious beers will impress both your eyes and palate.
Tasting Notes
This is your standard American Lager. It's light and crushable and made for day boiling. With subtle aromas of freshly baked bread that mingle with herbal and lemon-y hop notes. The palate is light, dry, and perfectly balanced.
Method
This is a sub-style of lager that has changed over the years from its humble German roots to become the most popular style of beer in the world. Brewed with only pale malt for delicate malt flavours, and subtly balanced with European hop varieties that offer herbal, floral, and some spice character.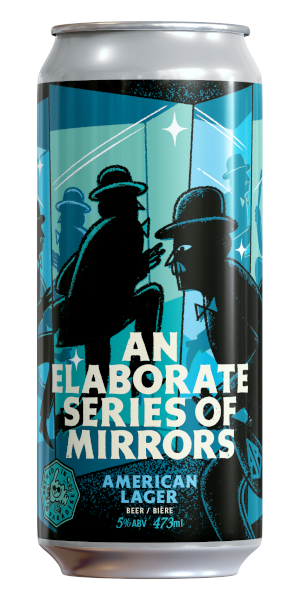 You may also like...
Express Shipping!
For select shipping postal codes, this product may be eligible for Express Delivery! Click here to learn more.