Barrelling Tide Chili Vodka (750ml)
Spirit Type

Flavoured Vodka
The distillery is located on the edge of the Cornwallis River in Port William`s Nova Scotia. Here you can see the rise and fall of the world`s highest tides twice a day. This independent craft distillery is surrounded by rich Annapolis Valley farmlands and sources quality local ingredients for much of their production.
Tasting Notes
A clean and smooth vodka with just the right amount of spicy kick from chili peppers. It's a great addition to your home bar. Try it in a spicy Ceasar cocktail.
Method
 Spicy infused vodka from locally grown chilli peppers.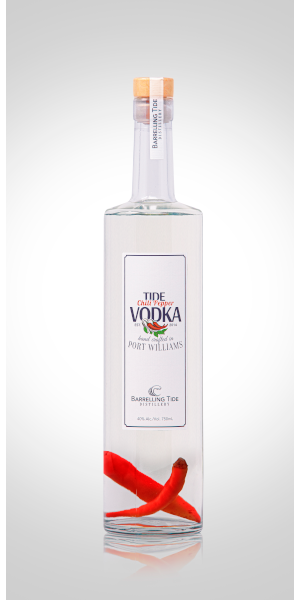 You may also like...