Beausoleil Hopped Chard Cider (750ml)
Beausoleil Farmstead is a new small family-owned farm located in the rich agricultural landscape of the Annapolis Valley. Led by award-winning cider-maker, Melanie Eelman, they create artisanal cider-and-wine blends anchored in their philosophy of combining sustainable farming with cellar experimentation.
Tasting Notes
Bright floral and citrusy aromas from the hops are complemented by notes of fresh apple and tropical fruit on the palate that finishes with just a hint of bitter.
7.0% abv
Method
This vinous cider features Chardonnay, dry-hopped with Citra and Simcoe hops, blended with cider made from traditional Annapolis Valley apple varieties including Golden Russet and McIntosh and sparkled to a light effervescence.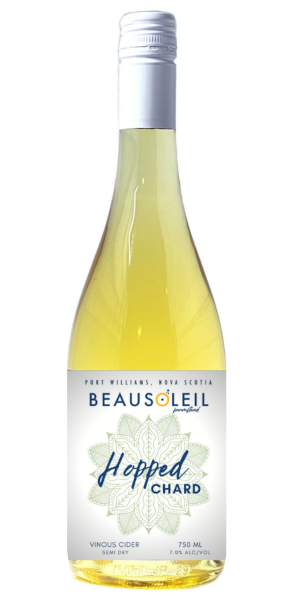 You may also like...