Beausoleil Sigma Rose Cider (750ml)
Beausoleil Farmstead is a new small family-owned farm located in the rich agricultural landscape of the Annapolis Valley. Led by award-winning cider-maker, Melanie Eelman, they create artisanal cider-and-wine blends anchored in their philosophy of combining sustainable farming with cellar experimentation.
Tasting Notes
This aromatic rosé has a pleasing acidity with notes of red currant and stone fruit that follow through on the palate to create a vinous cider that is elegant and crisp with a refreshing finish.
Enjoy this cider on its own or try it paired with fresh salads, spicy curry dishes, or grilled seafood.
Method
This 7.3% abv vinous cider is crafted from a blend of Frontenac Noir wine fermented in a rosé style with cider made from traditional Annapolis Valley apples.  This off-dry cider-and-wine blend is lightly sparkled to allow the fruit-forward aromatics to express.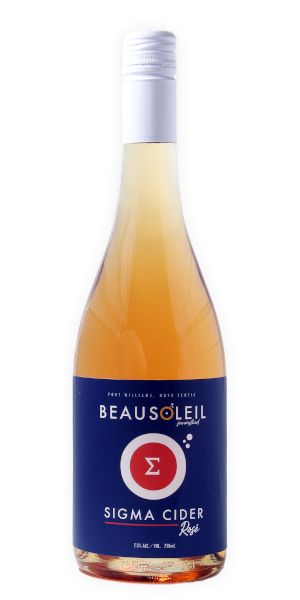 You may also like...