Bellwoods – Cat Lady IPA (473ml)
Beer Style

New England IPALeans heavily on late, dry hopping techniques to deliver a bursting juicy, tropical hop experience. Learn More

Tasting Notes

BitterFruitySmooth
One of Canada's most prolific craft breweries to pop up in the last decade – Bellwoods continues to impress and amaze anyone who can get their hands on a bottle. Over the years they've gone from lineups around the block at their Ossington ave. location, to opening a second much larger brewery, complete with rows and rows of barrels for mixed fermentation and dark beer ageing. So far in the Canadian craft beer scene, not many other breweries have made as many waves as Bellwoods.
Tasting Notes
Cat Lady is an IPA that was created in response to Roman Candle – a foil or counterpart to showcase another side of hoppy – but has developed into its own, autonomous self. The malt bill and resulting colour are relatively light, the bitterness is big but balanced, and the mouthfeel is full-bodied. Cat Lady drinks with a great balance of tropical fruity and west coast piney hop profile.
Method
Emphasising hop aroma and flavour without bracing bitterness, the New England IPA  leans heavily on late and dry hopping techniques to deliver a bursting juicy, tropical hop experience. The skillful balance of technique and ingredient selection, often including the addition of wheat or oats, lends an alluring haze to this popular take on the American IPA.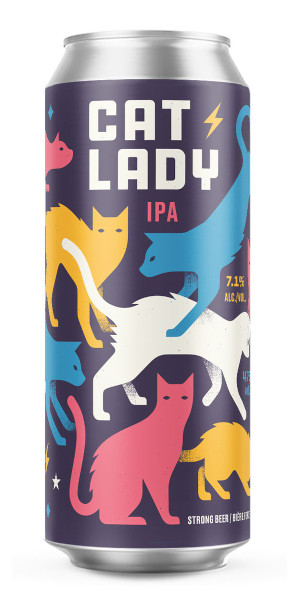 You may also like...