Bellwoods – Milkshark Triple Berry Milkshake IPA (473ml)
Tasting Notes

CreamyFruityTropical
One of Canada's most prolific craft breweries to pop up in the last decade – Bellwoods continues to impress and amaze anyone who can get their hands on a bottle. Over the years they've gone from lineups around the block at their Ossington ave. location, to opening a second much larger brewery, complete with rows and rows of barrels for mixed fermentation and dark beer ageing. So far in the Canadian craft beer scene, not many other breweries have made as many waves as Bellwoods.
Tasting Notes
The Milkshake IPA is a tricky style to do right – often times the lactose and vanilla can overpower. Other times it can be hard to detect those additives that are the hallmarks of the style.
Bellwoods hits the nail on the head with Milkshark. A perfect balance of ripe fruit, aromatic hops, and a smooth creamy texture. In this version – blueberries, raspberries, and blackberries are added along with lactose sugar and a touch of vanilla to give you a completely obnoxious, yet delicious triple berry smoothie-like IPA.
Method
Milkshake beers are a strange but delicious phenomenon brewed with lactose sugar and vanilla. They're hazy, slightly sweet, and hoppy, with a velvety mouthfeel unlike any other. Some people love them, some people consider them blasphemy – luckily they're an optional spice of life (that sell out faster than the brewery can brew them). Plan for these awful, no good, sacrilegious beers accordingly.
This edition features juicy blueberries, raspberries and blackberries.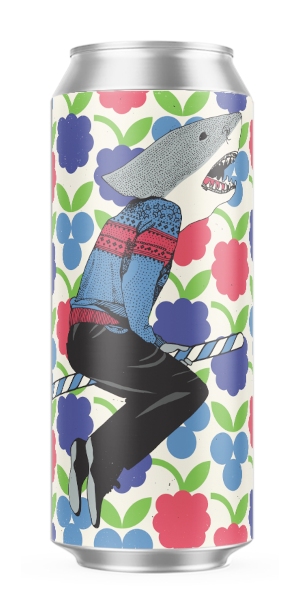 You may also like...
Express Shipping!
For select shipping postal codes, this product may be eligible for Express Delivery! Click here to learn more.