Bellwoods – Ratclops Pale Ale (473ml)
Tasting Notes

BitterCitrusCrisp
One of Canada's most prolific craft breweries to pop up in the last decade – Bellwoods continues to impress and amaze anyone who can get their hands on a bottle. Over the years they've gone from lineups around the block at their Ossington ave. location, to opening a second much larger brewery, complete with rows and rows of barrels for mixed fermentation and dark beer ageing. So far in the Canadian craft beer scene, not many other breweries have made as many waves as Bellwoods.
Tasting Notes
Pouring hazy gold, and loaded with aromas of pineapple, sweet tarts and strawberry. The palate is hop driven, with complex tropical and citrus flavours that are followed by a smooth mouthfeel, and a refreshingly bitter finish.

5.6% abv
Method
The massive amounts of dry-hopping contributes plush and silky smooth hop character, while the addition of flaked oats provide a more creamy smooth texture. Bellwoods knows a thing or two about making great hoppy beer, and Ratclops is no exception.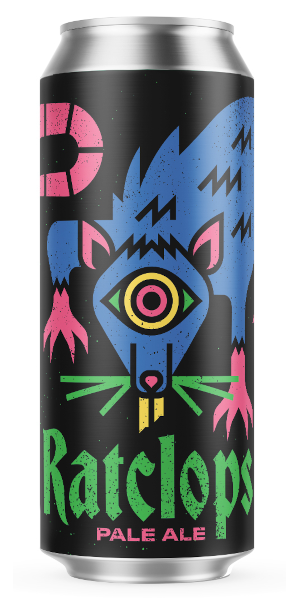 You may also like...