Bellwoods – Witchshark DIPA (473ml)
One of Canada's most prolific craft breweries to pop up in the last decade – Bellwoods continues to impress and amaze anyone who can get their hands on a bottle. Over the years they've gone from lineups around the block at their Ossington ave. location, to opening a second much larger brewery, complete with rows and rows of barrels for mixed fermentation and dark beer ageing. So far in the Canadian craft beer scene, not many other breweries have made as many waves as Bellwoods.
Tasting Notes
One of the most intensely hoppy beers we sell, Witchshark pours a hazy orange and is bursting with dank tropical fruit notes that lead into a surprisingly light body, but unsurprisingly heavy on hop flavour. Highly drinkable, with well-balanced bitterness, restrained malt character, and tons of tropical mango and tangerine notes. If you've ever thought that Double IPA's are too heavy to drink, maybe this will change your mind.
9.0% abv
Method
10 years and going strong – Witchshark Double IPA was probably one of the first beers you tried from Bellwoods, or at least heard about. Known for it's iconic label design, but the liquid is just as good. Heavily dry hopped and showcasing a variety of new world hops to give intense fruit-y aromas and flavours.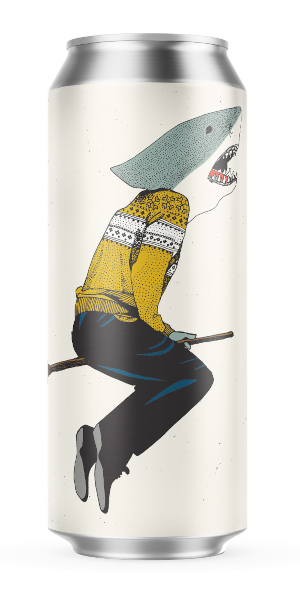 You may also like...