Bellwoods Yeehaw Y'all  (500ml)
One of Canada's most respected and prolific craft breweries to pop up in the last decade – Bellwoods continues to impress and amaze anyone who can get their hands on a bottle. It is next to impossible to buy bottles this side of Ontario, you'll see some kegs at good beer bars from time to time but bottles are few and far between – luckily you've got Bishops Cellar!
Tasting Notes
(BREWED IN COLLABORATION WITH MICROBRASSERIE À LA FÛT)
Brewed in collaboration with the fine crew at Microbrasserie À La Fût, Yeehaw Y'all is Bellwood's (mostly) traditional take on an Oud Bruin — the big difference being that they aged theirs in barrels as opposed to stainless tanks, for a little extra vanilla, earth, and oak oomph.
ABV: 8.5%
What it looks, smells and tastes like: The beer is a nice, figgy, raisiny, spicy, caramelized brown ale with medium acidity and great balance. And even though caramelized malts aren't a huge part of the Bellwoods repertoire these days, every once in a while it's a nice change of pace.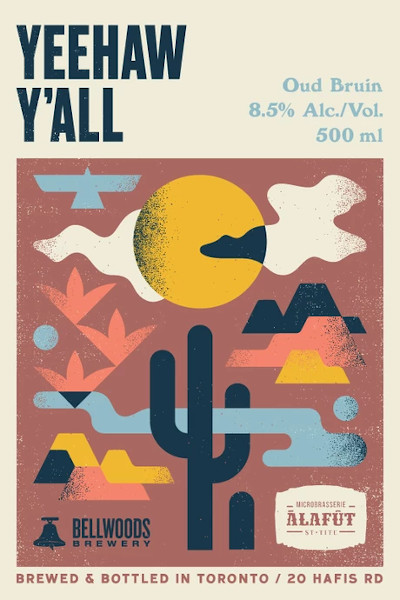 You may also like...