Benjamin Bridge Brut Reserve (750ml)
Benjamin Bridge vineyards are located in the heart of the Gaspereau Valley on the Bay of Fundy, where the cool climate bears an uncanny affinity with the Champagne region of France. The estate makes a range of wines;sparkling, white, red, rose, dry and sweet. Though the focus is on making world-class Méthode Classique sparkling wines that have been compared in tastings to Champagne. The hand crafted wines of Benjamin Bridge have helped raise the profile of the Nova Scotian wine industry.
Tasting Notes
"In the glass, a deep golden colour with a straw hue. The nose is immediately captivating, with heightened citrus notes of lemon preserve and fresh ruby red grapefruit, supported by the most subtle and delicate floral suggestion. The palate is expansive, dense and rich, with a tightly knit texture and energizing hints of apricot sorbet. The finish appears almost everlasting, as our terroir's unmistakable saline minerality reverberates." Head Winemaker, Jean-Benoit Deslauriers
Method
The Brut Reserve represents the pinnacle category of our sparkling program, and is annually assembled with the sole purpose of finding the most harmonious and powerful combination of Chardonnay and Pinot.Each vintage presents a distinct expression of our coastal climate and is celebrated for their uniqueness. Some growing seasons stand out as having produced wines of uncommon depth and character, and intriguingly, reads like an arithmetic sequence: 2004, 2008, 2012 and finally 2016. In 2012, this is thanks to dry and cool harvest months, delaying the pick by over two weeks, which allowed for additional maturity with the elongated season. A luminary Brut Reserve unlikely to be matched for some years, this wine was the very last to be assembled by Champagne oenologist Raphaël Brisbois; a last opus of epic proportions composed only a few weeks before his passing. 
65% Chardonnay, 25%Pinot Noir, 10% Pinot Meunier.  Dosage 12 g/L.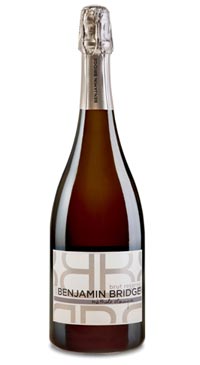 You may also like...