Berto Bianco Vermouth (1000ml)
The distillery was established just after the Unification of Italy in 1871 and is located in between Monferrato and the hills towards Turin; the Piedmontese region of premium wines (Barolo and Barbaresco). This is a family company producing high quality grappa, liqueur and Vermouth.
Tasting Notes
This fortified and aromatized wine is a bright amber colour with an expressive nose of white flowers, vanilla, cinnamon and raisins. It has a round mouth filling texture; with pleasing bitter notes and spice on the long finish. Serve in a tumbler with ice and a twist of orange or in a chilled to 14° in a wine glass.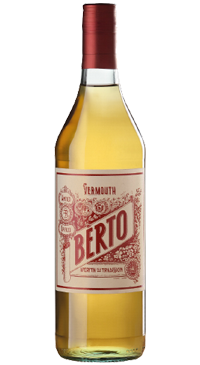 You may also like...