Big Spruce Brobdingnagian DIPA (650ml)
Located in Nyanza, just west of Baddeck on Cape Breton Island, Big Spruce Brewing is a certified organic, on-farm facility. The unfiltered, unpasteurized organic beers are sold in refillable 1.89 litre growler bottles at the brewery, in 473ml cans and on tap at select locations around Nova Scotia.
Cape Breton's first Craft Microbrewery. Atlantic Certified Organic Facility. First and only on-farm Craft Microbrewery in the Maritimes. Only the second on-farm certified organic brewery in all of Canada!
Tasting Notes
Pouring hazy orange with complex and clean aromas of mango, citrus and pine. Heady aromas of ripe peaches, apricots and sticky marmalade follow. The palate is full bodied with a lot of the same flavours, finishing up with firm bitterness and moderate carbonation. This is a big beer, an ode to the Mosaic hop – as only Big Spruce can deliver.
Method
The Double IPA features the Mosaic hop, the child of two hop varietals; Simcoe & Nugget. Mosaic took the craft brewing world by storm and is one of the best hops to use for hop forward styles likes Pale Ales, IPA's, and Double IPA's. Big Spruce brewed this beer in the New England style, so while still a big beer with firm bitterness, this beer also sees large amounts of dry-hopping to create intense aromas.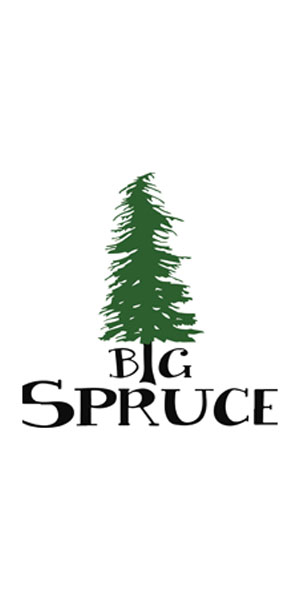 You may also like...