Big Spruce Cape Smokey Pilsner (330ml)
Located in Nyanza, just west of Baddeck on Cape Breton Island, Big Spruce Brewing is a certified organic, on farm facility. The unfiltered, unpasteurized organic beers are sold in refillable 1.89 litre growler bottles at the brewery, in 473ml cans and on tap at select locations around Nova Scotia.
Cape Breton's first Craft Microbrewery. Atlantic Certified Organic Facility. First and only on-farm Craft Microbrewery in the Maritimes. Only the second on-farm certified organic brewery in all of Canada!
Tasting Notes
Big Spruce surprises and delights everyone with this proper Czech style Pilsner. Made as the house beer of Cape Breton's newly renovated Cape Smokey ski hill, and brewed with a little help of an actual Czech brew master. This Pilsner is light, crisp, bitter, floral, and spicy. Just what you want when you're done shredding the gnar for the day!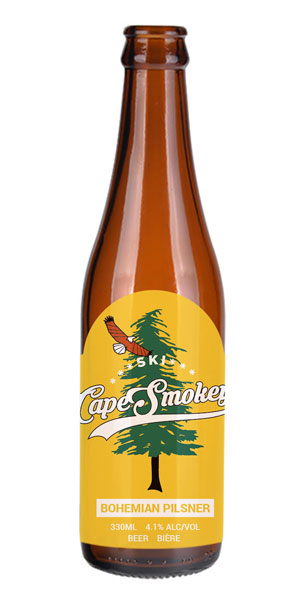 You may also like...