Big Spruce Das Schmeckt Gut! Sticke Altbier (650ml)
Located in Nyanza, just west of Baddeck on Cape Breton Island, Big Spruce Brewing is a certified organic, on-farm facility. The unfiltered, unpasteurized organic beers are sold in refillable 1.89 litre growler bottles at the brewery, in 473ml cans and on tap at select locations around Nova Scotia.
Cape Breton's first Craft Microbrewery. Atlantic Certified Organic Facility. First and only on-farm Craft Microbrewery in the Maritimes. Only the second on-farm certified organic brewery in all of Canada!
Tasting Notes
Pouring a deep amber, and balanced with complex malt aromas of caramelzied bread, subtle toffee, toasted nuts, and brown bread that mingle perfectly with herbal, spicy, and floral German hop character. The palate is rich on flavour from both the malt and hops used, and doesn't really lean towards malt dominant or hop dominate, it's one of the few styles that sits in the middle. The mouthfeel has moderate carbonation, a dry finish, and is perfectly balanced.
6.4% abv
Method
The 7th annual Big Spruce Homebrew Challenge Winner! This year Big Spruce chose a classic and unsung hero of the German brewing tradition: the Sticke Alt style for the challengers to tackle.
Sticke Altbier historically was only brewed once or a coupe times a year and reserved for the brewers and royalty. The style sees a slightly elevated alcohol, more malt depth, and a noticeable increase in both hop bitterness and flavour. This style should take everything you like about regular Altbier and turn the dial to 10.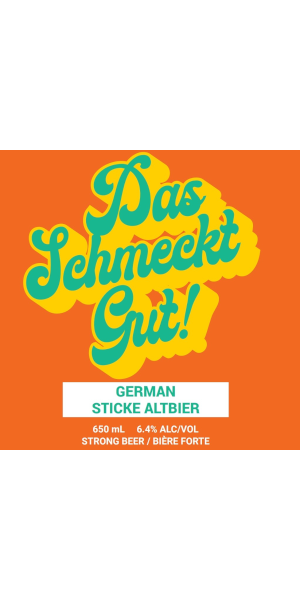 You may also like...