Big Spruce Day 6 With Brett Blueberry (650ml)
Beer Style

Mixed Fermentation Beer
Located in Nyanza, just west of Baddeck on Cape Breton Island, Big Spruce Brewing is a certified organic, on-farm facility. The unfiltered, unpasteurized organic beers are sold in refillable 1.89 litre growler bottles at the brewery, in 473ml cans and on tap at select locations around Nova Scotia.
Cape Breton's first Craft Microbrewery. Atlantic Certified Organic Facility. First and only on-farm Craft Microbrewery in the Maritimes. Only the second on-farm certified organic brewery in all of Canada!
Tasting Notes
This mixed fermentation ale is loaded with jam-on-toast, bright fruit and summer blueberry pie vibes, highlighted by that signature complex Brett funk.
6.2% abv
Method
This wild ale blends the best Nova Scotian-grown organic blueberries with Brettanomyces M yeast. The brett yeast slowly ferments off the sugars in both the beer and the blueberries to develop a more complex flavour profile. Since this yeast works slowly, you could cellar this beer for a year or so to see where the flavour goes.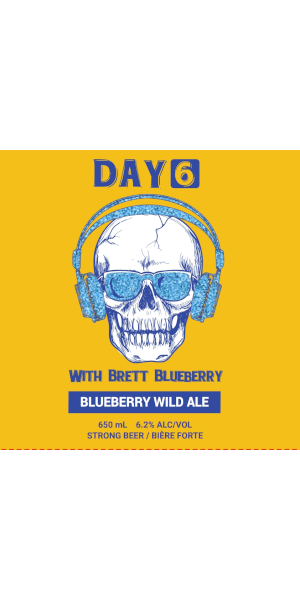 You may also like...