Big Spruce – Death Cookies New England IPA (473ml)
Beer Style

New England IPALeans heavily on late, dry hopping techniques to deliver a bursting juicy, tropical hop experience. Learn More

Tasting Notes

BitterJuicyTropical Fruit
Located in Nyanza, just west of Baddeck on Cape Breton Island, Big Spruce Brewing is a certified organic, on-farm facility. The unfiltered, unpasteurized organic beers are sold in refillable 1.89 litre growler bottles at the brewery, in 473ml cans and on tap at select locations around Nova Scotia.
Cape Breton's first Craft Microbrewery. Atlantic Certified Organic Facility. First and only on-farm Craft Microbrewery in the Maritimes. Only the second on-farm certified organic brewery in all of Canada!
Tasting Notes
Originally released as a collaboration with 𝗟𝗮𝘄𝘀𝗼𝗻'𝘀 𝗙𝗶𝗻𝗲𝘀𝘁 𝗟𝗶𝗾𝘂𝗶𝗱𝘀 at the 𝘝𝘦𝘳𝘮𝘰𝘯𝘵 𝘉𝘳𝘦𝘸𝘦𝘳𝘴 𝘍𝘦𝘴𝘵 in 2019
This hazy northeast IPA was hopped with true luxurious abandon: doubling down hard on Mosaic & Citra, gifts you with a veritable tropical fruit basket of aromas with notes of fresh mango, ripe pineapple & tangerine zest leap from the glass that leads into a pillowy soft texture.
Method
Emphasising hop aroma and flavour without bracing bitterness, the New England IPA  leans heavily on late and dry hopping techniques to deliver a bursting juicy, tropical hop experience. The skillful balance of technique and ingredient selection, often including the addition of wheat or oats, lends an alluring haze to this popular take on the American IPA.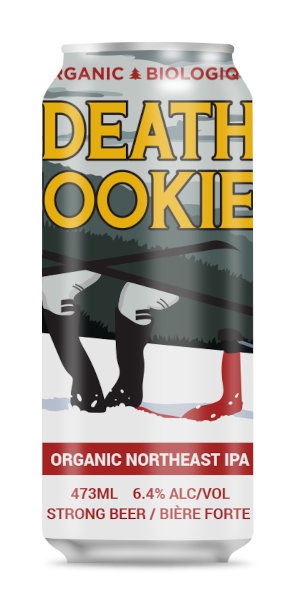 You may also like...