Big Spruce – Inhaled Affirmative Pilsner (473ml)
Beer Style

Czech PilsnerCzech Saaz hop is used here; known for higher bittering acids, and intense floral aromas with lots of pepper. Learn More

Tasting Notes

BitterCrispSpicy
Located in Nyanza, just west of Baddeck on Cape Breton Island, Big Spruce Brewing is a certified organic, on-farm facility. The unfiltered, unpasteurized organic beers are sold in refillable 1.89 litre growler bottles at the brewery, in 473ml cans and on tap at select locations around Nova Scotia.
Cape Breton's first Craft Microbrewery. Atlantic Certified Organic Facility. First and only on-farm Craft Microbrewery in the Maritimes. Only the second on-farm certified organic brewery in all of Canada!
Tasting Notes
The Inhaled Affirmative pours gold, with a cloud-like domed and fluffy head. Herbaceous aromas rise to greet your nose, with subtler notes of wheat and biscuit. On the palate it's crisp, lightly sweet and touched with bitterness. This Pilsner is dry and complex with a fast finish, leaving you ready for another sip.
Method
Modeled in the Czech style, featuring Saaz hops and a firm light malt backbone. Czech style Pilsners use Saaz hops – known for their floral and spicy character. This Pilsner has lots of solid malt character as well that plays nicely with the hops.
You know it. You love it. It's THE definition of an Atlantic Canadian – that intake of breath, followed by a quick, "Yah! Yah! Yah!" You'll be saying the same wen you quaff this classic easy-drinking pilsner: bright, clean & perfectly crisp. Pair 'er up with a Donair! 


Our Thoughts
A herbaceous take on a Czech-style Pilsner; fresh and clean with sweet grassy notes on the nose and the palate is both dry and herbal with a lemon rind-like bitterness. Some snappy floral hops shine through the bitter backbone to firmly solidify out an all-around crisp and easy-drinking Pilsner.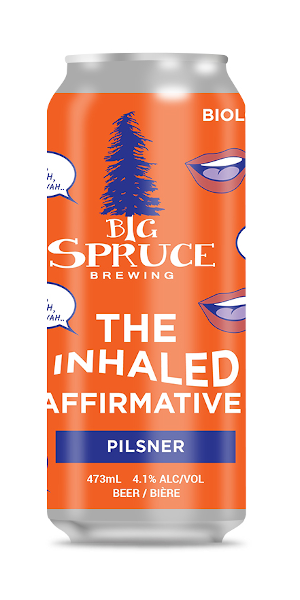 You may also like...