Big Spruce – Ykpaïha Ukrainian Pilsner (473ml)
Beer Style

Czech PilsnerCzech Saaz hop is used here; known for higher bittering acids, and intense floral aromas with lots of pepper. Learn More

Tasting Notes

CrispHerbaceousPepper
Located in Nyanza, just west of Baddeck on Cape Breton Island, Big Spruce Brewing is a certified organic, on-farm facility. The unfiltered, unpasteurized organic beers are sold in refillable 1.89 litre growler bottles at the brewery, in 473ml cans and on tap at select locations around Nova Scotia.
Cape Breton's first Craft Microbrewery. Atlantic Certified Organic Facility. First and only on-farm Craft Microbrewery in the Maritimes. Only the second on-farm certified organic brewery in all of Canada!
Tasting Notes
Ykpaiha Pilsner is crisp and dry, a hint of herbal and leaves a snap of satisfying hop bite to the very last sip. The mouthfeel is light but has an almost creamy carbonation and pleasing bitter finish. If you like the Inhaled Affirmative from Big Spruce, you need to try this one!

Method
An ode to the Ukrainian Pilsner — brewed with family-farm grown Zlato Polissya hops from Galchin, Zhytomyr in Ukraine. This hop is similar to Czech Saaz, and German Tettnanger, and is makes beers that have very soft and fresh aromas, common used in traditional beer. With notes of sweet herbals and fruits.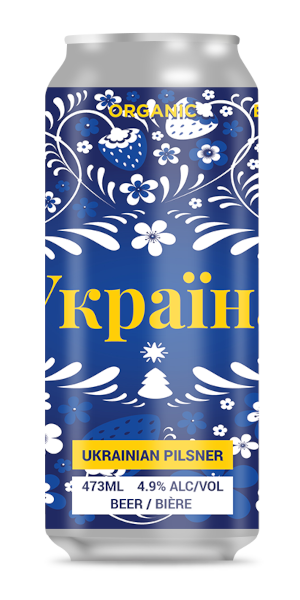 You may also like...