Birichino Saint George Pinot Noir (750ml)
Food Pairing

CharcuteriePasta DishesPork
Winemakers Alex Krause and John Locke make wine in Santa Cruz and are located centrally to the vineyards that they work with. They have access to fruit that is farmed by many third genration European farmers. They have worked with some of the grates in the trade like California's Randall Graham, Alsace's Andre Ostertag as well as some small producers in Madiran and Minervois in France and Puglia and Piedmont in Italy. The diversity of their experiences is reflected in the unique personality of their wines.
Tasting Notes
Tiny, immaculate pinot clusters sourced from just below the base of the Santa Cruz Mountains, in the Santa Cruz Mountains proper, and on limestone soils up against the Santa Lucias, and from 1800′ up in the Chalone AVA were fermented with native yeast to produce aromas of red cherry and raspberry liqueur, at once racy and concentrated with wisps of candied violet & spice. Unfiltered.
Our Thoughts
Very light in the glass, but don't let the appearance fool you- this wine is richer and more complex than you would think. Fermented using wild yeasts, partial whole cluster and bottled without filtration. This vintage was also partially aged in both concrete(1/3rd) and the rest in old barriques(2/3rd). Bright cherry, cranberry, strawberry and light floral notes on the nose, which follow through on the palate. Also present on the palate is a nice white pepper, strong minerality and light tannin presence. Fantastic as aperitif or with white meats, fish and vegetable dishes.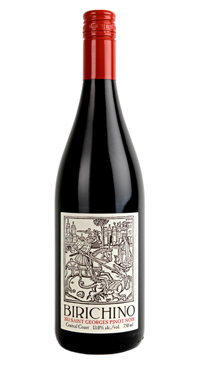 You may also like...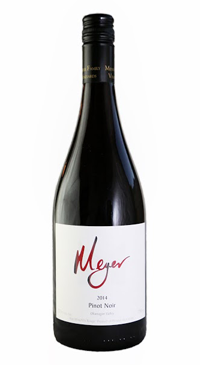 Meyer Pinot Noir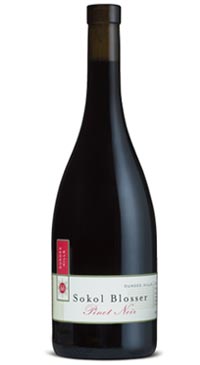 Sokol Blosser Dundee Pinot Noir