Boars Back Appleachian 500ml (500ml)
For centuries in the Annapolis Valley, farmers have pressed apples and fermented the juice in cool cellars over many months as a means of preservation and to yield a diverse range of cider refreshments. Boars Back Cider uses native and selected wine yeasts to ferment pure apple juice in oak casks, for a natural taste that harkens back to years past. The cider is bottled with a small amount of residual sugar remaining, allowing for the fermentation to continue and finish in bottle, yielding a naturally sparkling dry cider.
Tasting Notes
Hints of orchard blossom, savoury broth, and baked apple with caramel sauce on the nose carries on to a textured palate of red apple skin and a finish of freshly sliced apples.
Method
Seasonal, estate pressing of freshly picked Annapolis Valley apples is followed by fermentation over the cool winter months using native and selected wine yeasts. Boars Back Cider produces a diverse range of refreshingly dry ciders, both bottle conditioned and force carbonated.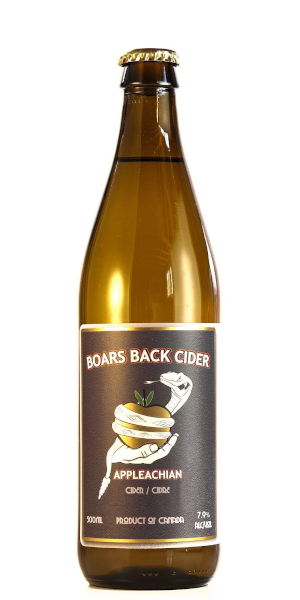 You may also like...