Boars Back Windermere (500ml)
Sub-Region

Annapolis Valley
For centuries in the Annapolis Valley, farmers have pressed apples and fermented the juice in cool cellars over many months as a means of preservation and to yield a diverse range of cider refreshments. Boars Back Cider uses native and selected wine yeasts to ferment pure apple juice in oak casks, for a natural taste that harkens back to years past. The cider is bottled with a small amount of residual sugar remaining, allowing for the fermentation to continue and finish in bottle, yielding a naturally sparkling dry cider.
Tasting Notes
This cider has gone through malolactic fermentation and has more primary juice and floral notes – a popular one for the summer.
Method
 Windermere, which is off-dry (5g/L RS), force carbonated, and with only a small amount of barrel component.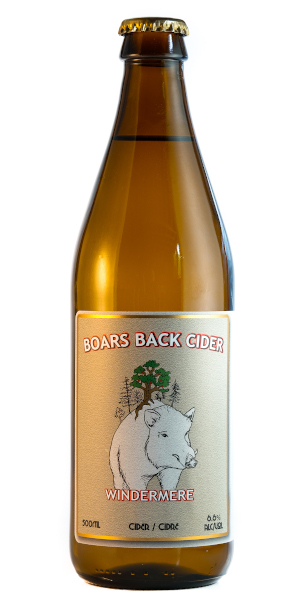 You may also like...