Bogside Pitcher in the Rye (473ml)
Region

Prince Edward Island
From beautiful Montague, PEI – Bogside Brewing was named Atlantic Canada's brewery of the year, as well as new brewery of the year in the 2019. Head brewer, Mark Patriquin started his brewing game in Tatamagouche and has since gained some serious chops brewing on the West Coast. Bogside focuses on well made German styles, Belgian farmhouse, and American ales.
Be sure to check out the brewery in Montague, a brand new industrial ranch-style brewery with great food, and a large outdoor patio.
Tasting Notes
There's nothing more exciting in the world of craft beer than to be able to revive a centuries-old recipe and experience the aromas, flavors and other sensory stimuli that come with it. Roggenbier is just that, rich aromas of spicy rye compliment the toasty brown bread aromas from the Munich malts, traditional German hops provide subtle herbal, and spicy notes while the weissebier ale yeast produces notable clove/banana tones. This is a real head-turner of a beer, not something you see that often!
Method
Silver Medal Winner – Atlantic Canadian Brewing Awards.
This Red German-style rye ale is brewed with a large portion of rye which gives a unique spicy character and German Hallertau Mittlefruh and Hersbrucker hops which give spicy, earthy, and herbal aromas. Fermented with Bogside's house German wheat beer yeast strain at a slightly cooler temperature promotes more clove than banana as in their weissbier.
ABV: 5.4% IBU: 13
Hops: Hallertau Mittlefruh, Hersbrucker Malt: Pilsner, Rye, Munich, Caramel 20, Carapils, Chocolate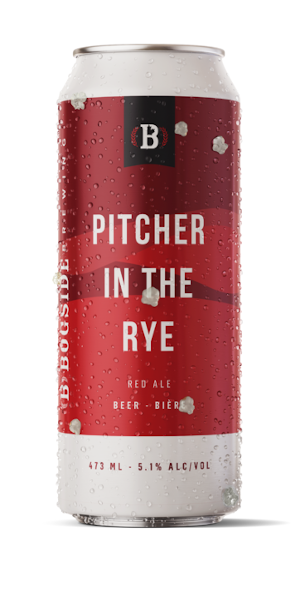 You may also like...