Boscarelli Vino Nobile di Montepulciano (750ml)
Farming Method

ConventionalMost products with this label come from producers who do their best to avoid any intervention at all but it's possible that some of the aforementioned preventative measures and additions are deemed necessary. Learn More

Food Pairing

CheesePasta with Tomato SauceRoast meats
The Boscarelli story began in 1962 with founder Egidio Corradi's dream of producing a noble wine that exalts the aromas and flavors of his native land while imparting the elegance he loved. After having left his native home in the Montepulciano region of the Siena countryside, he worked most of his life as an international broker in Northern Italy. Yet, his passion for wine and longing for his home region spurred him to purchase two old farms in the Montepulciano area. The land had long been cultivated in the traditional way with different annual crops and small vineyards. Together with his daughter, Paola, and her husband they started the Boscarelli estate.
Tasting Notes
Lots of cherry and raspberry on the nose, notes of forest floor and light wood spice. Bright and juicy acidity, red fruit, well integrated tannins and a long finish. Pair with a variety of hard and soft cheese, tomato-based pasta dishes, or even your favourite roast.
Method
Made from 85% Sangiovese Prugnolo Gentile, with the remainder Colorino, Canaiolo and Mammolo.  The grapes are picked manually and transported in crates. After de-stemming and soft pressing, they are fermented in oak vats filled to no more than two-thirds of their capacity. Indigenous yeast is used in the fermentation process that lasts about a week at controlled temperatures from 28 to 30 degrees. Short manual re-passing of the must and pomace is completed in the initial phase. Pulping continues, where possible, for another 5 to 8 days after fermentation. Aged in Allier or Slavonian oak casks of capacity ranging from 5 to 35 hectoliters, where malolactic fermentation occurs. Maturation takes from 18 to 24 months then a further rest period in bottle before release.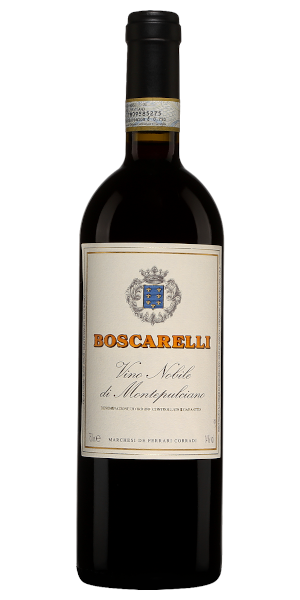 You may also like...