When Boulevard Brewing Company was founded back in 1989, craft beer in the United States was forgotten about, and homogeneous, unremarkable American beers were much more of an industry. John McDonald, founder of Boulevard, wanted to bring passionate Belgian brewing to his hometown of Kansas City, it is now the pride of the craft beer community.
Tasting Notes
This beautifully complex, straw-colored ale starts with a surge of fruity aromatics and big grapefruit hoppy notes, before tapering to a dry, peppery, lingering finish.
98
pts

Rate Beer

Silver Medal winner in the 2019 Great American Beer Festival for the style
Method
Boulevard's distinctly American twist on a classic Belgian-style farmhouse ale takes its name from the notoriously unpredictable fermenter, where this signature beer's perfect combination of ingredients first came to life. You could call it fate. The brewers called it Tank 7.
Similar to some Belgian Saisons, only using American hops to give a little more citrus and herbaceous aromas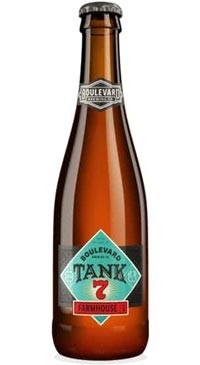 You may also like...