Boxing Rock Fisticuffs Gift Pack (355ml)
Beer Style

Imperial Stout
The Boxing Rock Brewing Company is located in Shelburne on Nova Scotia's South Shore. Exploding on the Nova Scotia scene in 2013, Boxing Rock's team produces innovative and traditional beers, offering a wide range of styles and offerings for every taste and preference.
According to local folklore, Boxing Rock is where bickering seamen were left by their captain to sort out their differences. The choice: box until only one could return to the ship or shake hands and share a beer.
Tasting Notes
Imperial Stout aged in Rum casks with Vanilla and Coffee. This Fisticuffs beer comes with a sick stemmed tasting glass as well! The perfect combo pack to give as a gift for someone who not only likes beer, but also beer glasses!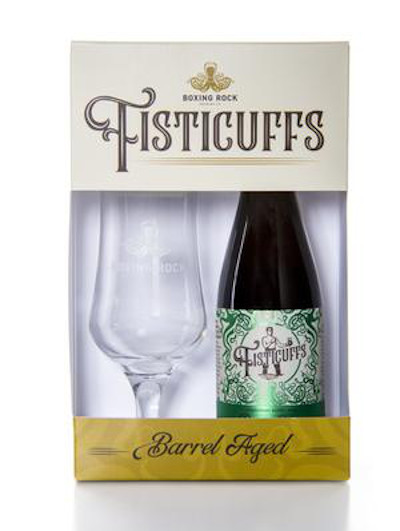 You may also like...