Boxing Rock Patricius Irish Stout (650ml)
The Boxing Rock Brewing Company is located in Shelburne on Nova Scotia's South Shore. Exploding on the Nova Scotia scene in 2013, Boxing Rock's team produces innovative and traditional beers, offering a wide range of styles and offerings for every taste and preference.
According to local folklore, Boxing Rock is where bickering seamen were left by their captain to sort out their differences. The choice: box until only one could return to the ship or shake hands and share a beer.
Tasting Notes
Boxing Rock does their take on Ireland's most famous style, the Dry Irish Stout. Known for it's roasty toasty dark malt profile of chocolate, toasted brown bread, and subtle fruitiness. If you've only ever had Guinness, expect a lot of the same flavours but with regular carbonation, and not the nitrogenated texture of the Irish version.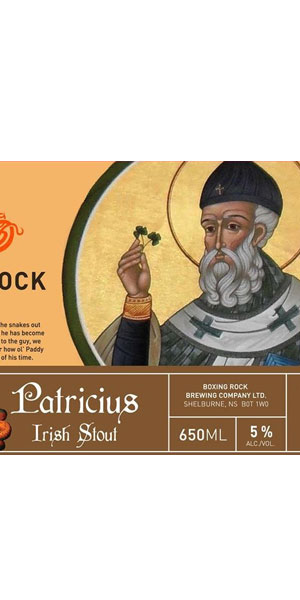 You may also like...