Boxing Rock Temptation Red Ale (2046ml)
The Boxing Rock Brewing Company is located in Shelburne on Nova Scotia's South Shore. Exploding on the Nova Scotia scene in 2013, Boxing Rock's team produces innovative and traditional beers, offering a wide range of styles and offerings for every taste and preference.
According to local folklore, Boxing Rock is where bickering seamen were left by their captain to sort out their differences. The choice: box until only one could return to the ship or shake hands and share a beer.
Tasting Notes
Full bodied and rich, Temptation Red Ale is a sultry jazz singer in your glass. Continuously hopped during the brew and dry hopped after fermentation with a single hop, this beer has a uniquely full flavour profile.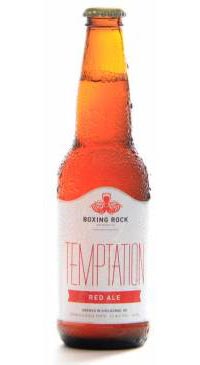 You may also like...