Boxing Rock – Vicars Cross Double IPA (473ml)
The Boxing Rock Brewing Company is located in Shelburne on Nova Scotia's South Shore. Exploding on the Nova Scotia scene in 2013, Boxing Rock's team produces innovative and traditional beers, offering a wide range of styles and offerings for every taste and preference.
According to local folklore, Boxing Rock is where bickering seamen were left by their captain to sort out their differences. The choice: box until only one could return to the ship or shake hands and share a beer.
Tasting Notes
Powerful aromas of fresh grapefruit juice, herbal notes, and light caramel malt lead into a full flavour palate that's bursting with bright hop flavour. The mouthfeel is rich with moderate carbonation and considerable bitterness, but the residual sweetness from the malts keep it all balanced. A full steam ahead beer indeed!
Method
British soldiers stationed in India receiving their daily beer ration would never have expected this. The Vicar's Cross has all the bitterness a double IPA demands, yet it is remarkably smooth and well balanced. Brewed in the classic West Coast style, with American hops and firm bitterness, all balanced with malt sweetness.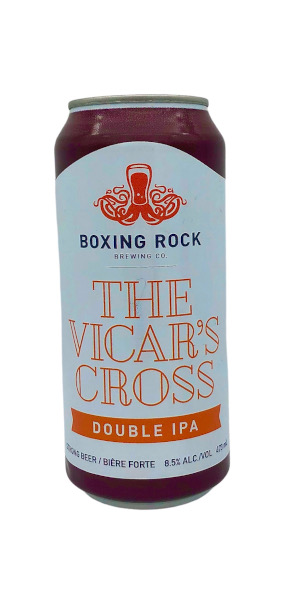 You may also like...